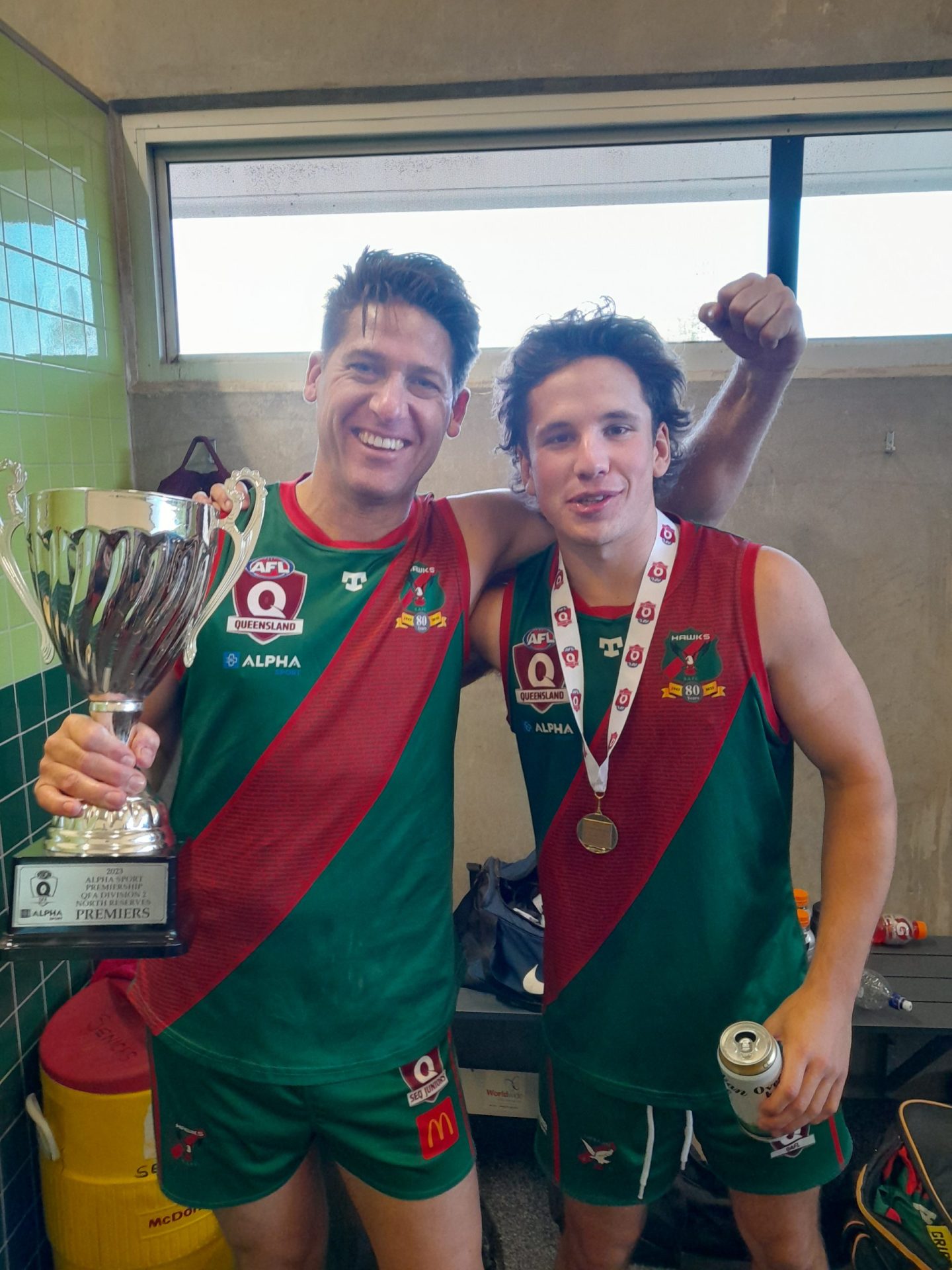 Canadian Football Sensation: Cadeyrn Barthelson's Journey with the Sandgate Hawks
Twenty-two year old Cadeyrn Barthelson has written himself into the history books being the first Canadian to go through a football season undefeated and claim a premiership with the Sandgate Hawks.
Barthelson was driving along Lemke Road on a Monday in early March when he saw the sign "Come Play Footy At The Hawks". Following his shift at the Belvedere Hotel that night he decided to look the club up on Facebook and reached out to senior coach Aaron Fabian.
Without boots or footy attire he turned up the next night to have his first crack at football. His athleticism and football smarts were to be displayed in Sandgate's Thirds team in the first few rounds where he picked up four and five goal hauls.
Reserves coach Trent Fuller gave him the call up. Playing as a defensive small forward he played alongside veterans Aaron Widt and Shane Rogerson and despite his role still managed to average one goal a game.
Barthelson has shown plenty of talent this season and with continuing improvement will press for a senior spot in 2024.